These bags are too much fun!  We are just finishing them up in the Sewing class that I am doing my long term substitute position for the rest of the school year.  The kids have enjoyed making them and I have too!
Snappy Bag
Materials:
12 x 18″ outer fabric
12 x 18″ batting piece
12 x 21.5″ liner fabric
2 squares measuring 3.25″
Coordinating Thread
2 pieces of tape measure each 9.5″
Instructions:
Sandwich your fabrics together with the liner fabric right side facing down, then the batting, then the outer fabric right side up.  You have to make sure to line the batting and outer fabric to where there is 1 3/4″ on each side.  Then pin in the corners.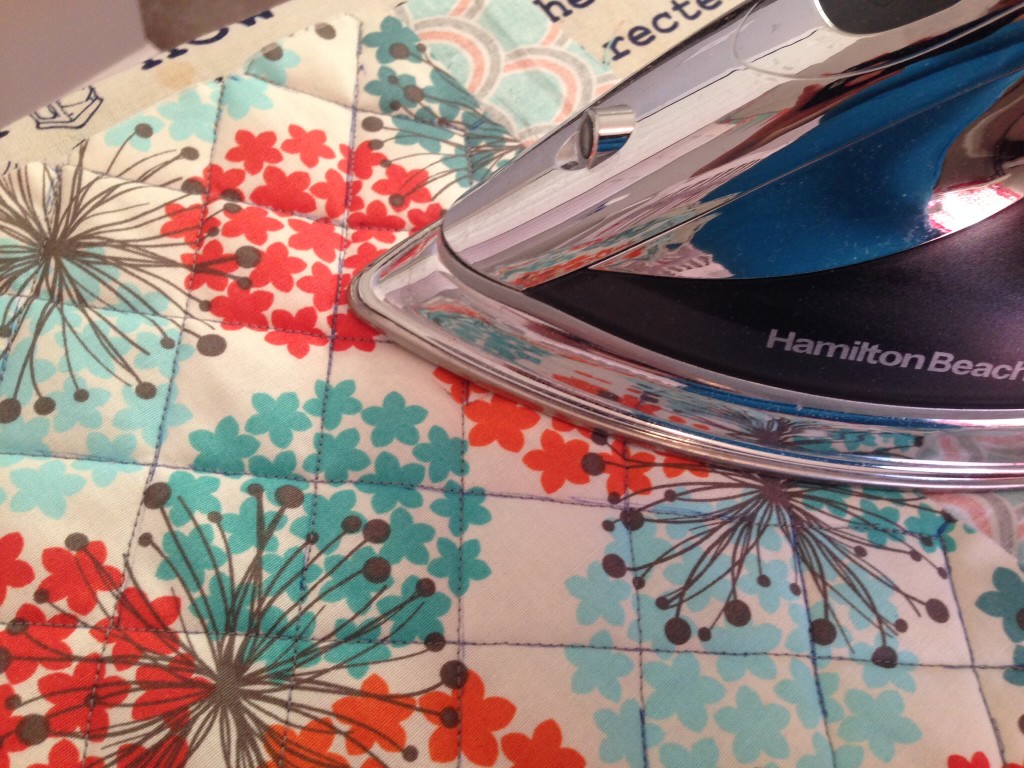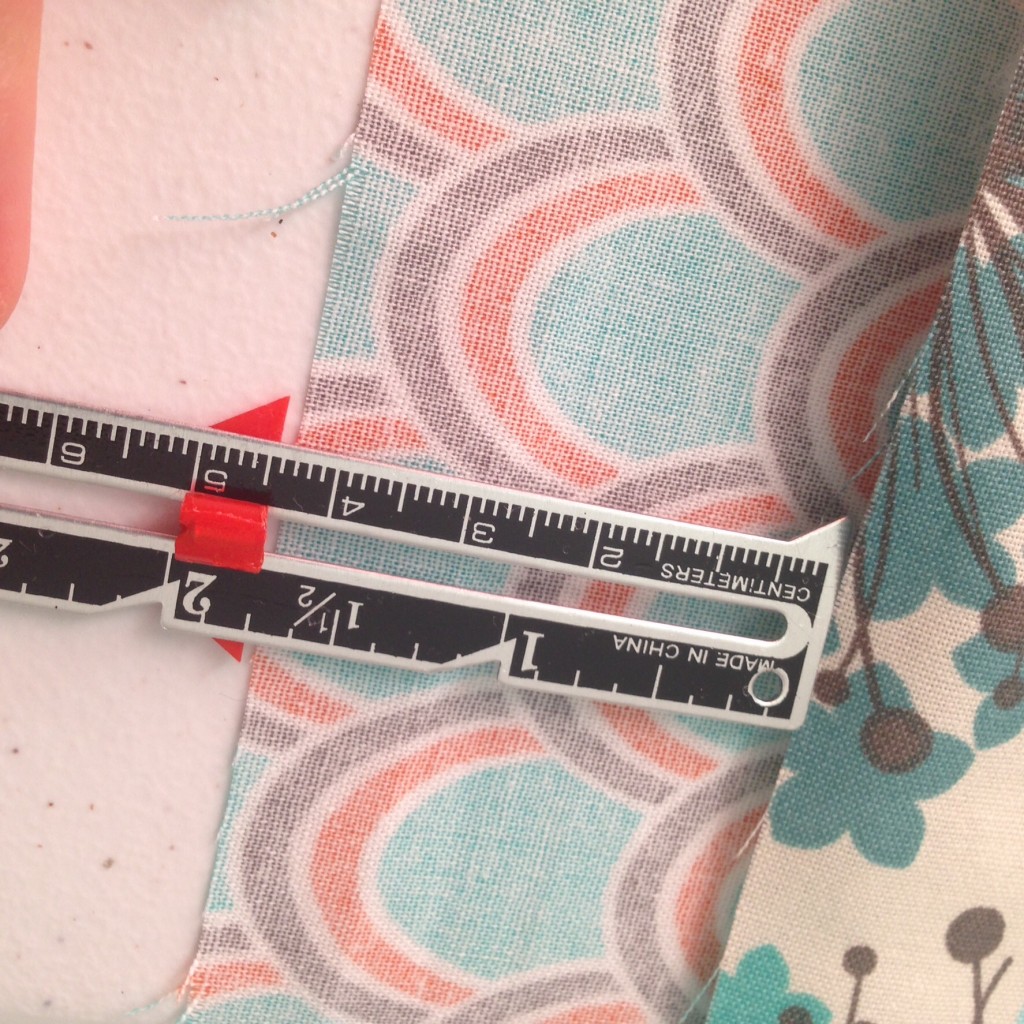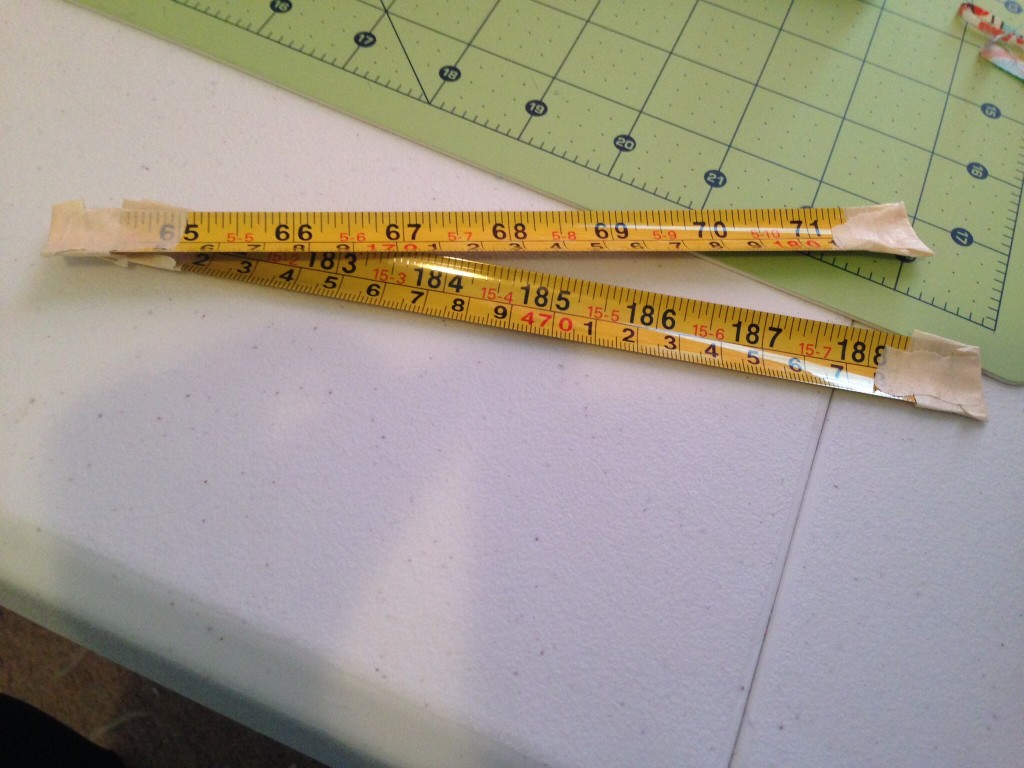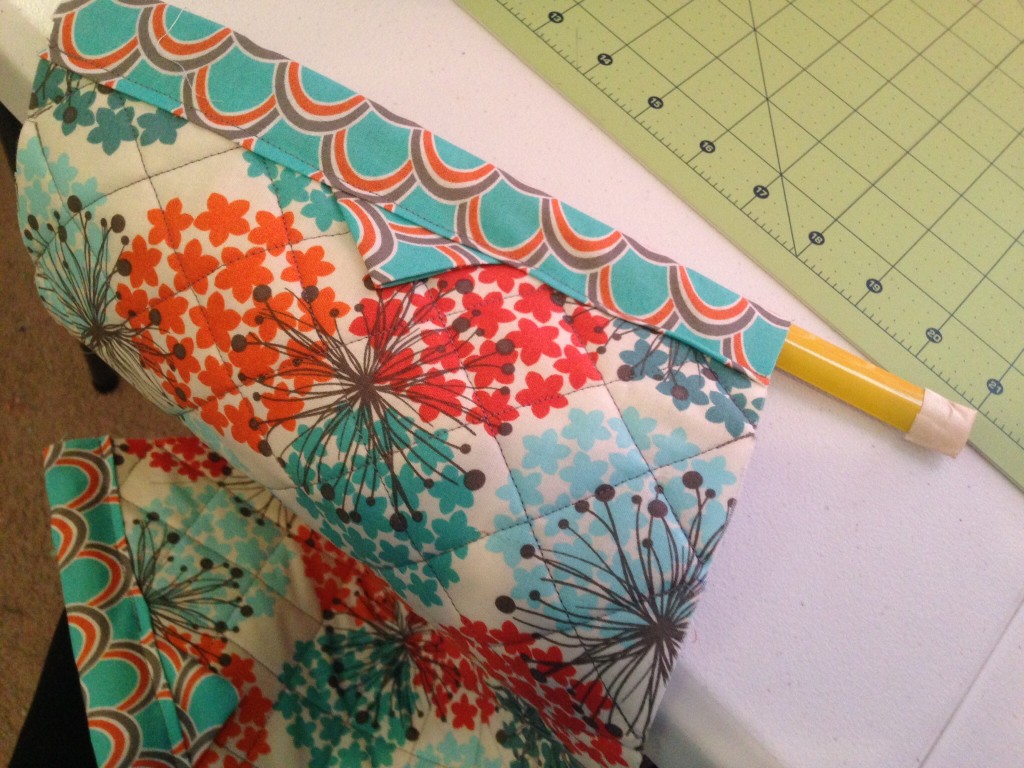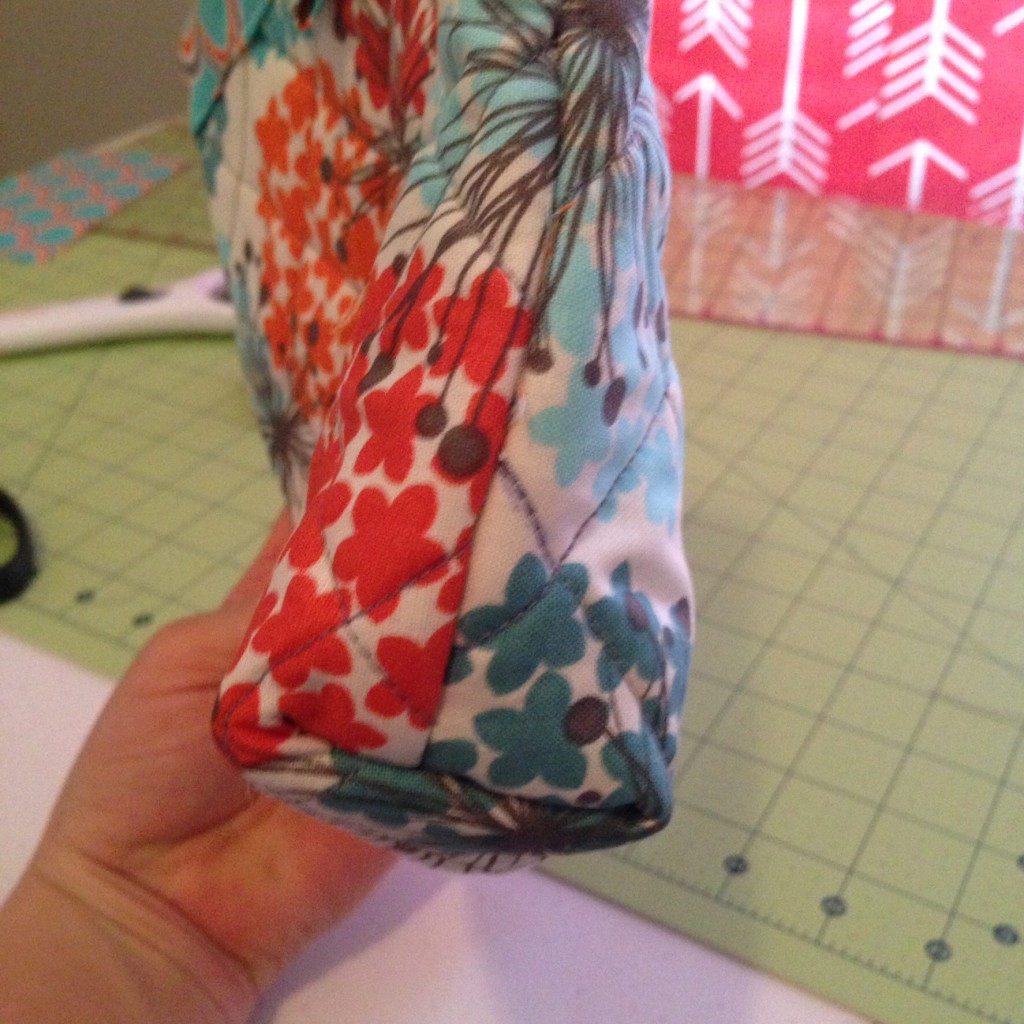 I made a ton of these for thank yous for my baby shower hostesses.  They turned out so cute and make the perfect makeup bag!  They all loved them and I am a pro at these by now!  They take a while to understand how to get them put together, but now I can whip one up in about an hour!
Here are some other ones I have finished…