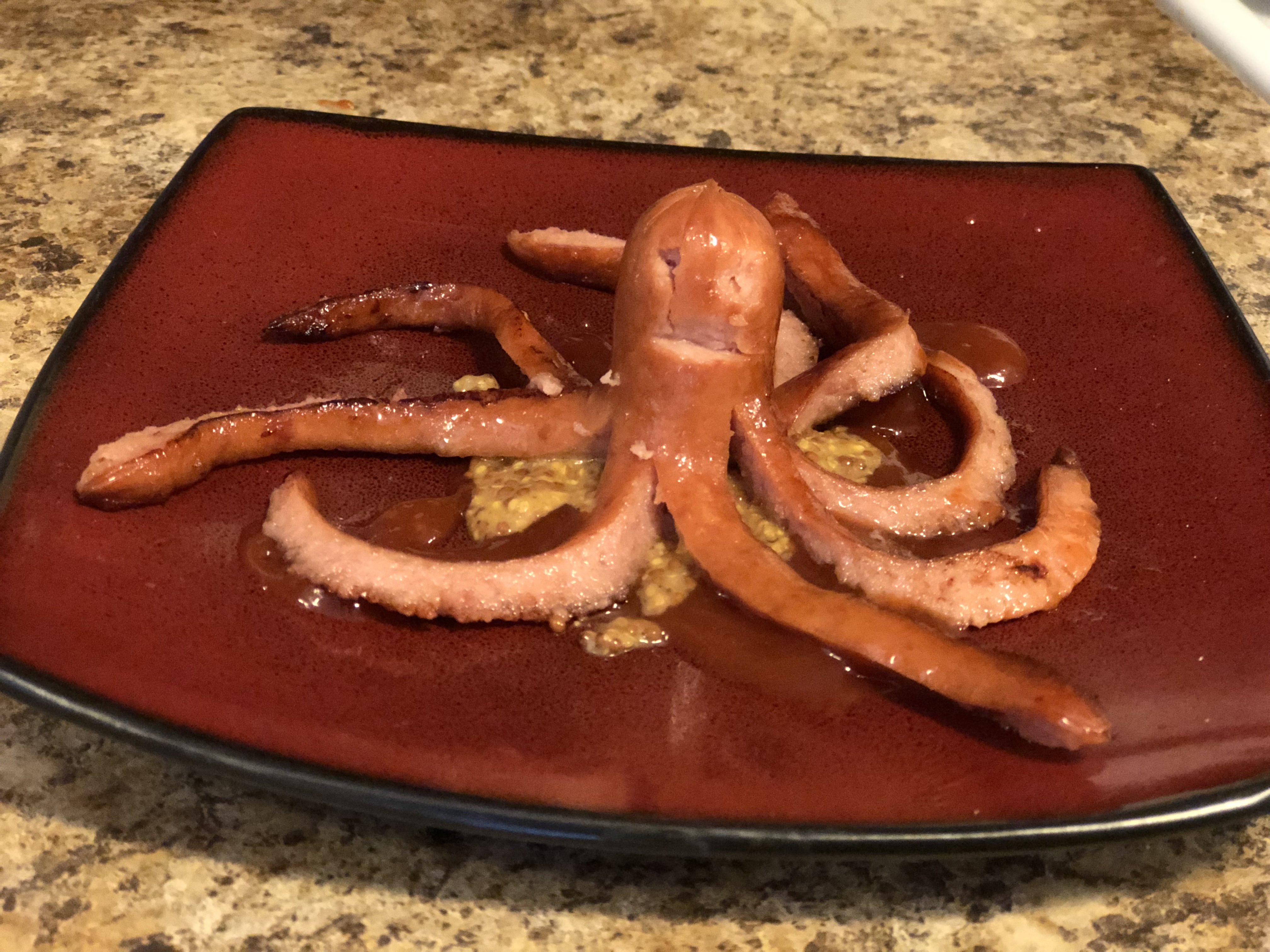 Being a stay at home mommy can be monotonous at times. We literally have the same daily and weekly routines most of the time. Now that I'm home with two of them, outings are lesser as it's so much work to get all three of us out the door.
I feel like Avery gets bored more now that we don't go places more often. Sometimes I have to throw something different in the mix. The last few weeks Avery always says, "I want to do something fun today."  Sometimes we will throw a blanket in the yard for a picnic, have tea time after snack, or an impromptu art activity.  This particular day I decided to spice up lunch!  I was perusing on Pinterest and saw some fun kid lunches so I did a search for things to do with hot dogs since I had a package in the fridge.
There are all sorts of things you can do with a hotdog! Butterflies or snails with crescent rolls, spiral dogs.  There was even one where you took the hot dog and make a dog with toothpicks. I decided on a simple one, the hot dog octopus!
All you need for the hot dog octopus is hotdogs and a knife! There were all sorts of clever things to serve them on. Some pins had things like green colored ramen noodles for "seaweed". I was in the need to go to the store so I didn't get too crazy! A bed of ketchup and brown stone mustard was what I went with!
Avery's reaction was priceless! She even came up with a clever name for them all on her own! She has been obsessed with surprise toys lately. I have been trying to surprise her with things other than toys to show her that it doesn't have to be a toy in an egg to be a surprise!
Hoctopus
Ingredients:
Package of hot dogs
Knife and cutting board
Directions:
1. Cut the hotdog in half about 2/3 of the way down leaving 1/3 at the top for the head. Turn the dog to do to again to make 4 legs. Then cut all of those in half creating the 8 legs. You can poke holes for the eyes and cut a small mouth out. (Or if you want to get fancy, you can get some candy eyeballs!)
2. Heat a little olive oil in a skillet on medium-high heat. Put the dogs in and turn occasionally to heat all sides. The legs will curl up a bit and give it a real octopus feel!
3. Once the hot dog is heated evenly, I propped the dog up so that the insides of the legs would cook up a bit.
4. Plate it up and get a few giggles from your littles!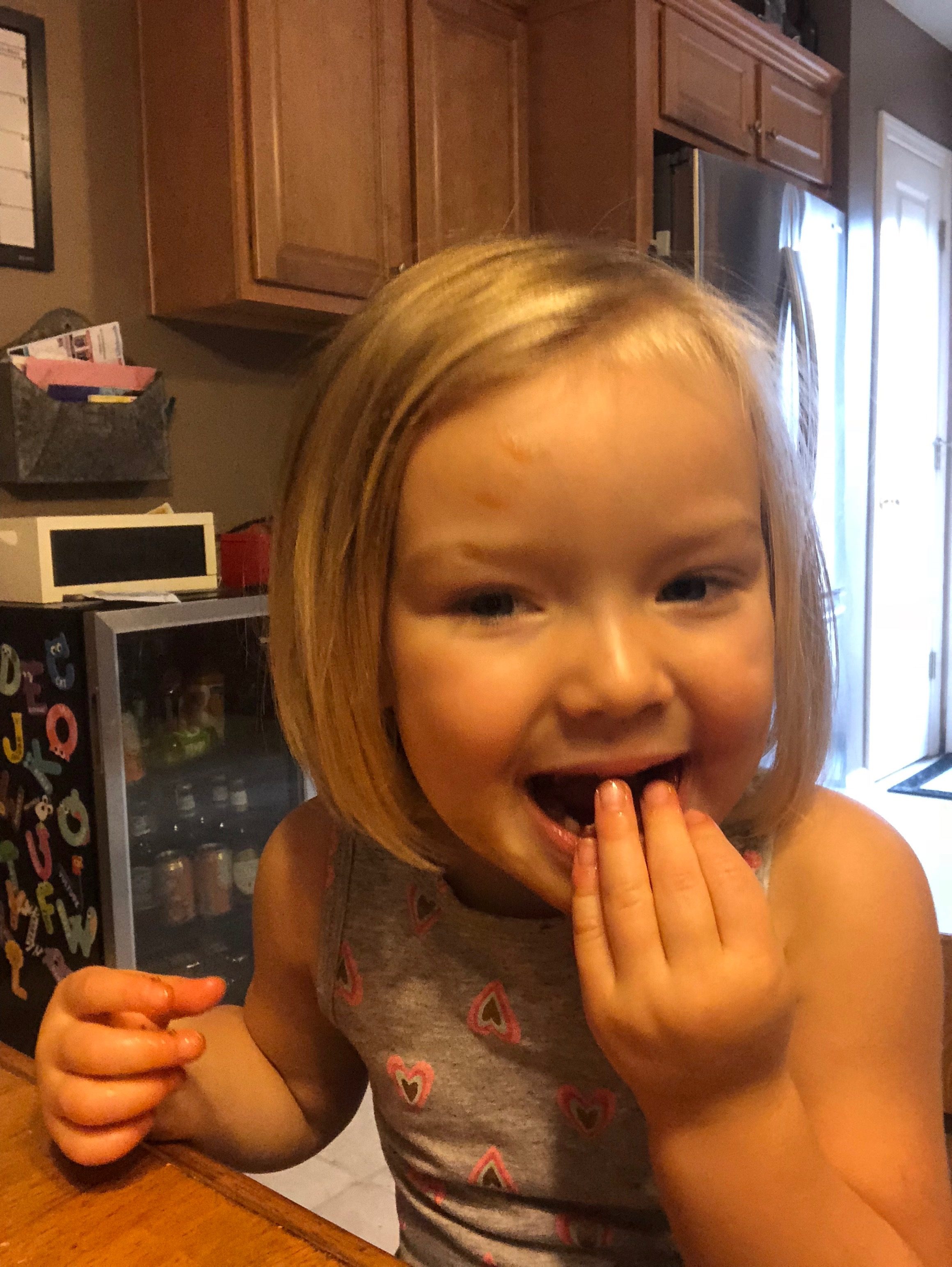 i hope your kiddies have as much fun with this lunch as Avery did! Comment and let me know what their reactions were! I'm thinking we will have to serve these up for a lunch when we host playgroup next! So much fun!