I remember the first time I tried guacamole.  I was in college working at Applebee's and just got a wild hair to try something new!  Boy, was I in for a surprise!  It was DELICIOUS!  I have always been a bit of a picky eater when it came to certain things.  It is amazing how much your taste buds change as you get older.  (I think part of it is just getting the courage to try something new!)  I did not have any desire to try guacamole based on the mere fact that it was green and could not possibly be good.
I am glad that I got the courage to try something new that day and will forever pile on the guacamole any time I have the chance!  Alex and I eat avocados for almost every meal.  He loves my tuna wraps and a half an avocado is the secret ingredient.  Just mix it with the tuna and some black pepper and you are good to go!
Alex found this recipe online and we have made a few tweeks to it.  It was adapted from Alton Brown's guacamole recipe.  We are big fans of garlic at my house, so I always toss in a few more cloves than a recipe calls for.  I also added some fresh cracked pepper to kick it up a notch.  I have been told at many get togethers that I will be allowed back as long as I bring a big batch of guacamole!  This recipe is so easy and irresistible!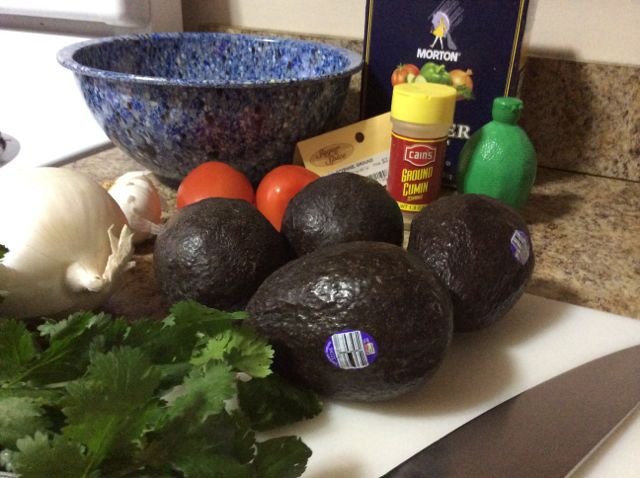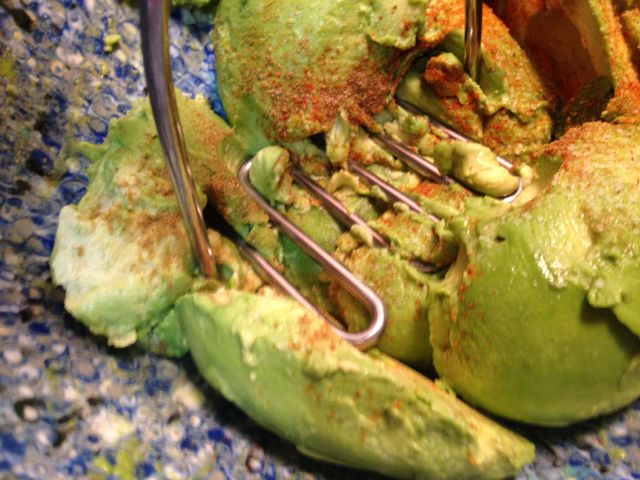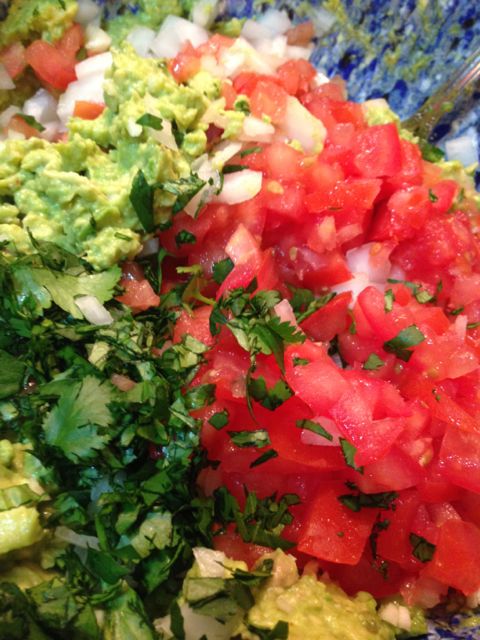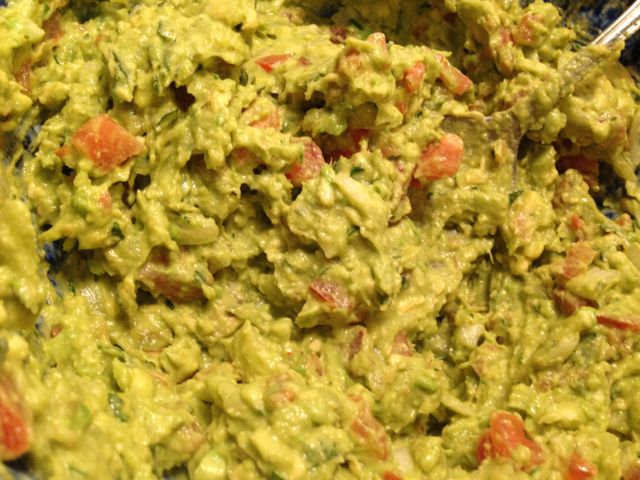 Ingredients:
4 avocados
1 fresh lime

1/2

teaspoon

 kosher salt
fresh cracked pepper to taste

1/2

teaspoon

 ground cumin

1/2

teaspoon

 cayenne 

1/2

medium

 diced onion

3 diced roma tomatoes

1

tablespoon

 chopped cilantro
3 cloves minced garlic
Directions:
After halving the avocados and removing the pit, place the avocado in a bowl.  Squeeze the fresh lime on top and toss them around a bit.  Using a potato masher, mash the avocados.  Next, add the salt, cumin, cayenne, and black pepper stirring well.  Fold in the garlic, onion, tomatoes, and cilantro.  Let the guacamole sit for an hour or so at room temperature before serving.