For those of you wondering, yes I am still alive!  Things have been so crazy around here and I have not messed with my blog for WAY too long!  I have been busy setting up my SavorEachSecond Etsy shop since I will be going full time with it this summer!  I am pretty excited and have been having a lot of fun creating things in my craft studio.  Keep on the lookout for a gallery coming soon of all of the banners and items I have in my shop!
Since I am going to be taking my shop full time, I needed to get more organized.  I needed a bigger filing cabinet for easy organization of all of the different colors of cardstock that I have.  I am not sure if you are aware, but filing cabinets are expensive!  Luckily, I love to makeover things and save a dent in the pocketbook, so I headed down to Maj-R Thrift to see what they had in stock.  They had 2 matching filing cabinets for $7.99 a piece!  I grabbed both and gave one to Alex for his office.
Since I am loving my damask black and white theme that I have going on in Amber's Craft Studio, I only felt like it was right to make my filing cabinet match the same decor.  I happened to find a roll of wrapping paper from Michael's in their bargain section for $1.50 that went perfectly so I knew it was meant to be!  I grabbed some white spray paint and my handy dandy Mod Podge and went to work!
Materials
filing cabinet
spray paint
wrapping paper or scrapbooking paper
Mod Podge
Instructions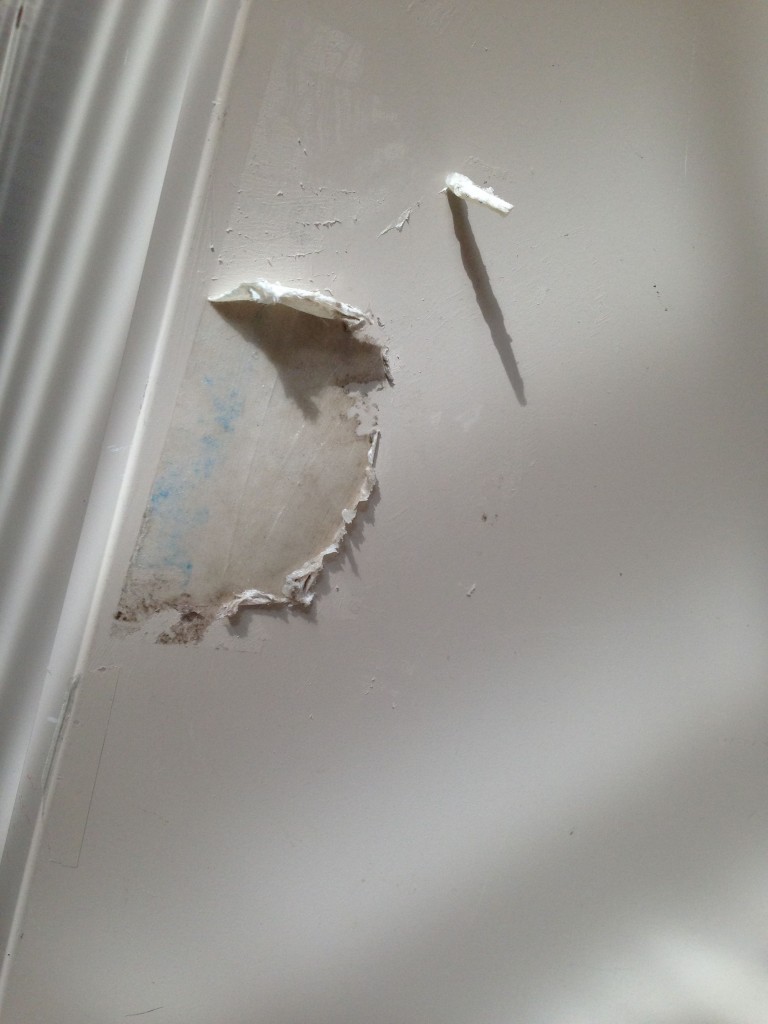 After you clean the filing cabinet good, it is time to paint!  Spray paint the filing cabinet the desired color and let dry thoroughly.  After two coats are completely dry, use Mod Podge to attach paper to the front of the drawers.  I used a razor blade to cut along the handle areas perfectly.  Wrap the paper around the top, bottom, and sides of each drawer and let dry.  I always make sure to have a good thick coat of Mod Podge to seal it.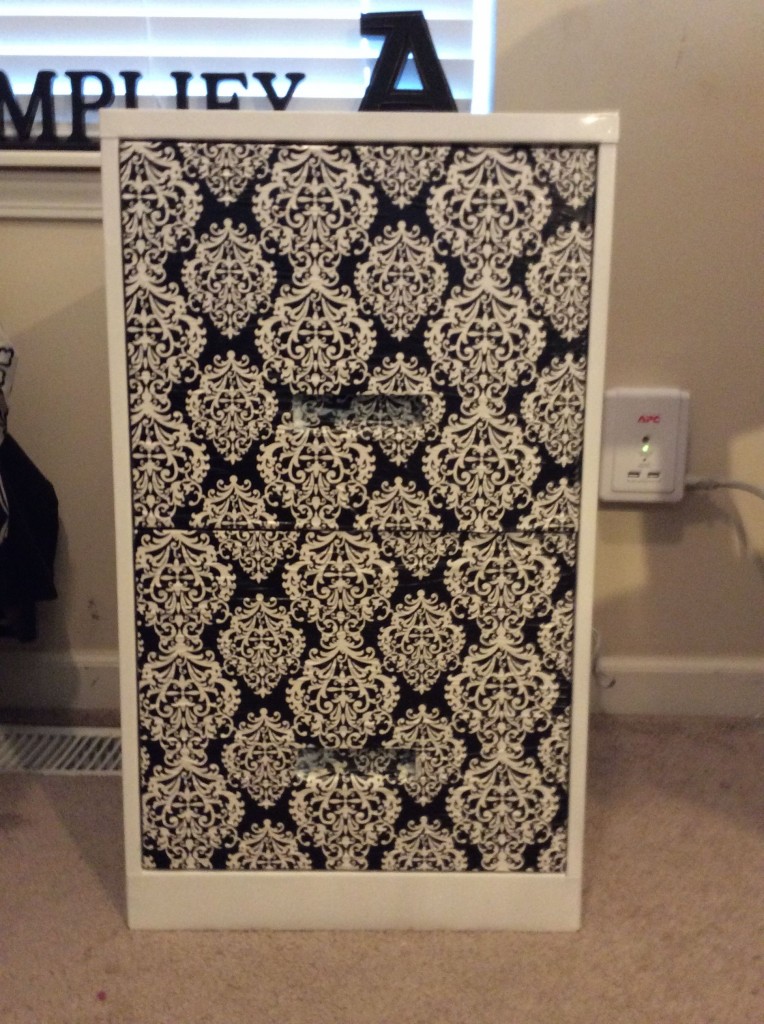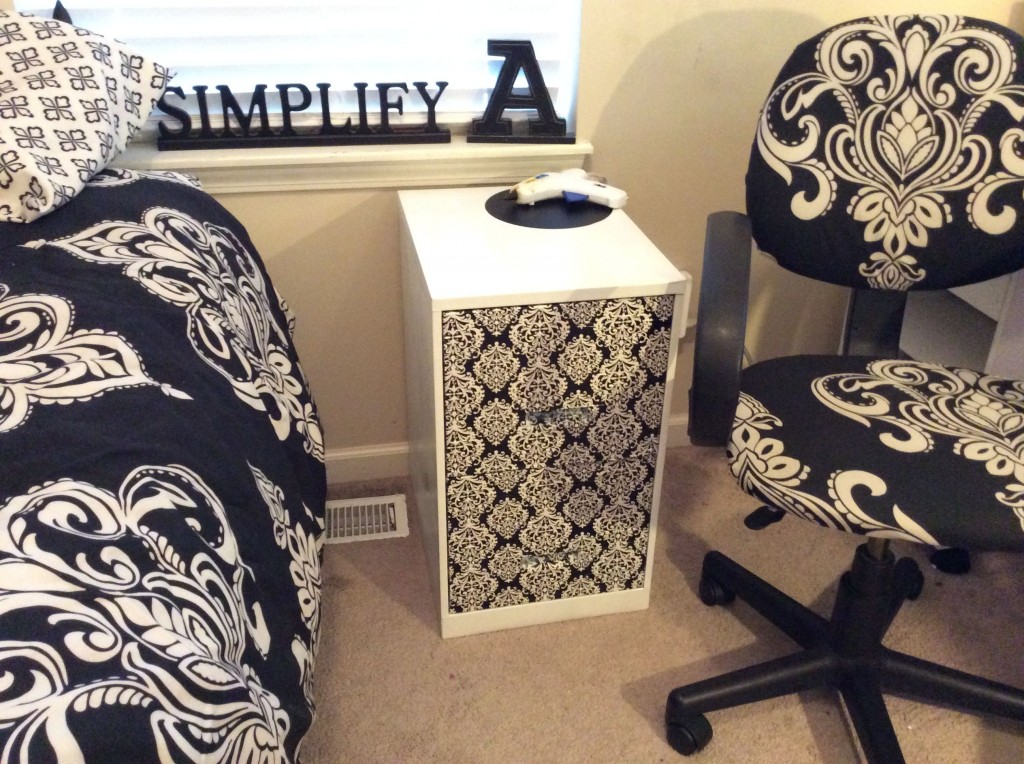 I love the way it turned out!  My studio is looking stylish and is rocking some organization!  Happy Pinning!!