My baby girl turned one this month!  We had such an amazing party and I am so excited to share it with you!  Since making party decorations is what I do for a living, it was fun as well as super stressful trying to narrow down what theme I wanted to do.  I wanted to make sure that everything was perfect and it was!  I am excited to share all the little details with you as well as the listings on my shop where you can buy your own!
I swear I had a list of like 8 parties that I was debating when I first started pinning things for her party.  I still have them in my back pocket for themes to create for other birthdays or even for my shop.  When I saw the Pow Wow theme, I already knew it was one of my favorites.  Avery has some Native American bloodlines on her dad's side, so I thought it would be fitting that we had a Pow Wow party to celebrate her big day.
We had the party in my Grandma ad Grandpa Bloesser's backyard.  They have the most beautiful backyard full of flowers and all sorts of amazingness!  Thank you so much for letting us take over your house and backyard for this big day!  I will forever cherish the memories of this special day!   Now onto some decor!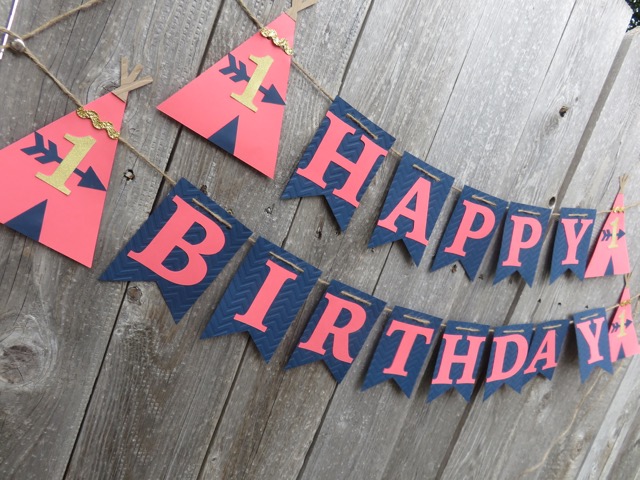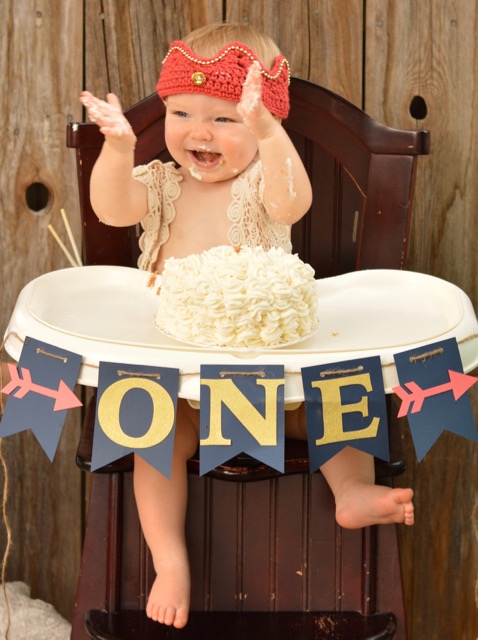 Her namesake grandma, Great Grandma Jean made her smash cake, it was carrot cake and it was delicious!  Also a big shout out to Alex's mom, Grandma Tafoya for crocheting the adorable tiara for her party hat!  Aunt Heather also sent Avery her boho chic vest for her party as well!  It is amazing how blessed my girl is to have so many people that love her!  You will see as I march on with this post that it was really a family affair!  Everyone pitched in on food, decorating, taking pictures, etc. to make this day happen!
I was so lucky to have some great photographers for Avery's birthday!  This one was taken by my cousin Charly.  She lives in Elkhart, KS and takes so beautiful pictures.  Check her out on Facebook and she comes highly recommended by me!  Thanks again for all the candid shots and family shots you did for us!  You have an eye for it girl!  My sister Heather also stormed through the party getting some amazing shots as well!  Thanks sister!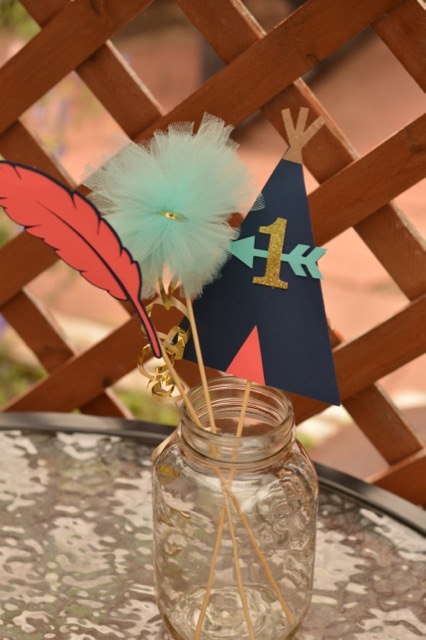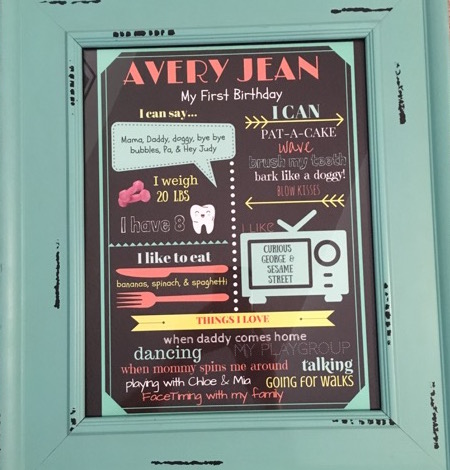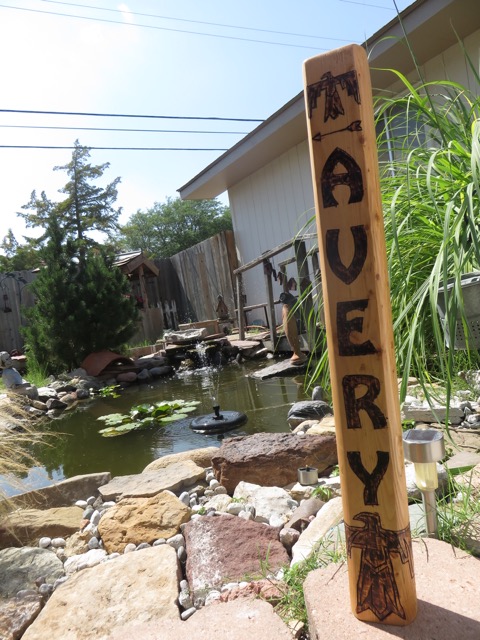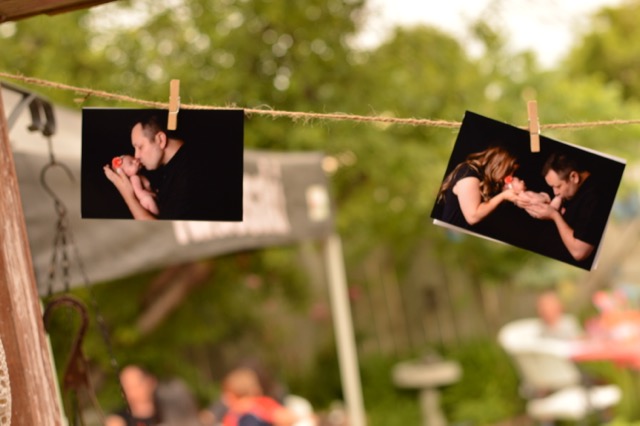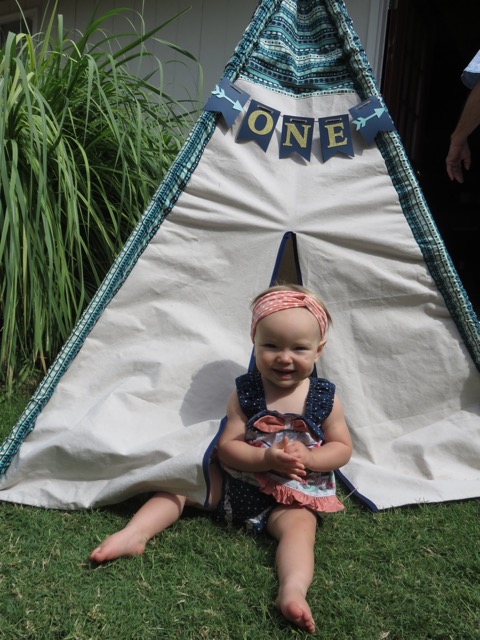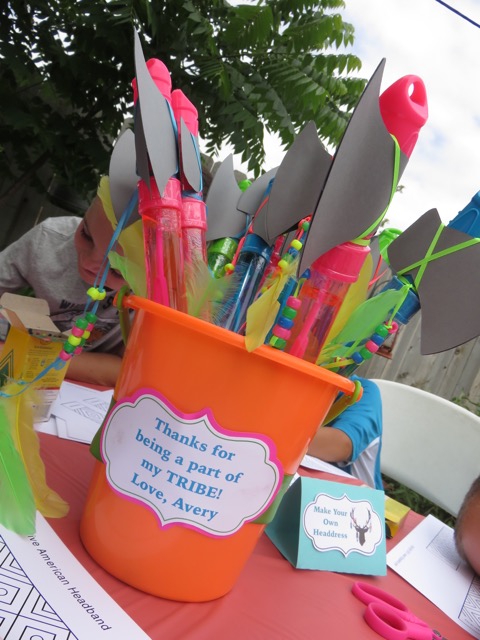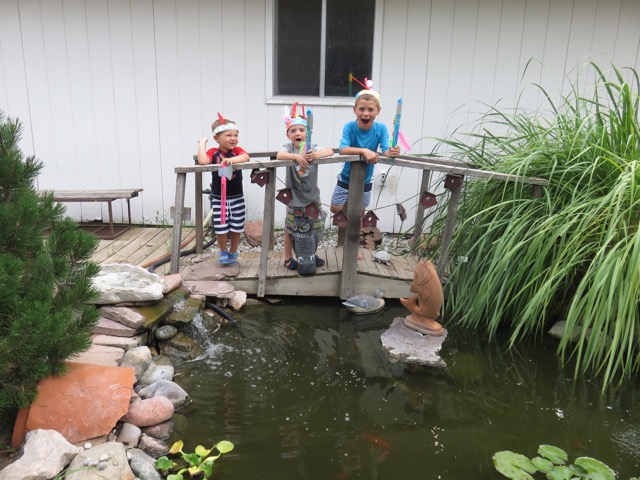 Now let's talk food!  We had the party at 11:00 AM, so we served lunch.  It was such a beautiful day outside and everyone enjoyed visiting awhile before they started helping themselves to all the yummies we had inside.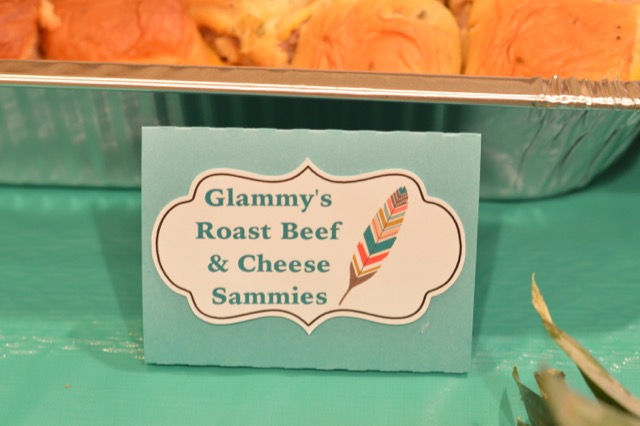 And now for my favorite part…DESSERT!!!  This was so special because every grandma had a food item at the party!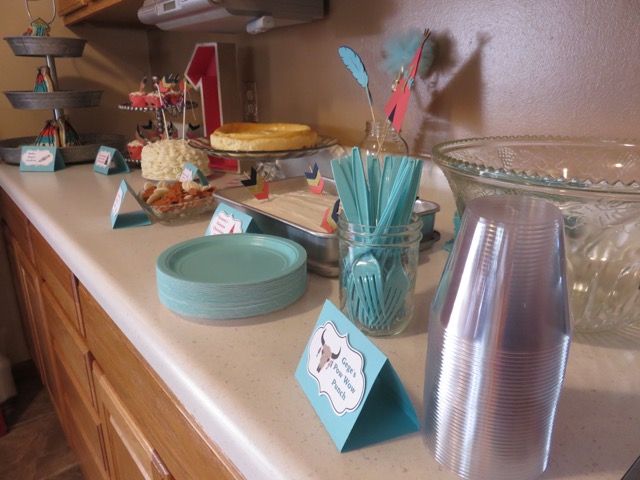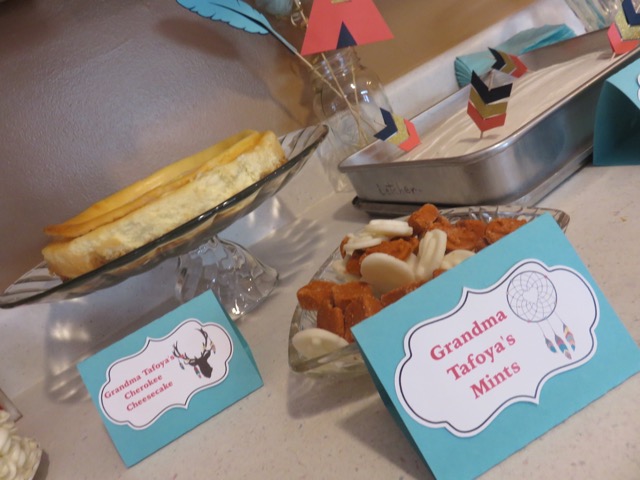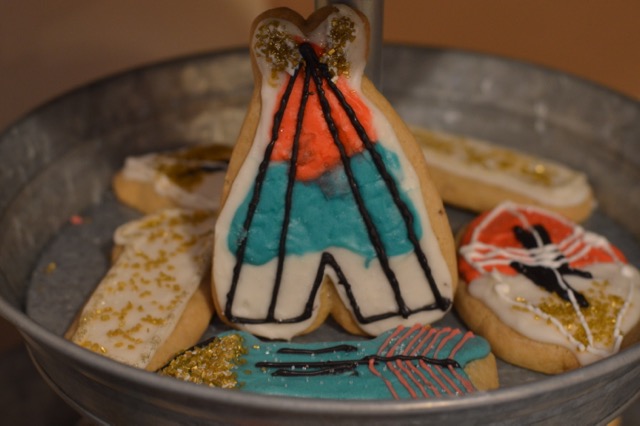 So I stole an idea from one of the moms in my playgroup and I love the way it turned out!  Unfortunately, I put it above the dessert bar and hardly anyone noticed it!  I had to take some pictures in our backyard though because I loved the idea!  I rounded up a picture of Alex and I on our first birthdays with our cakes and Avery's smash cake picture and it was a comparison of us all on our first birthdays!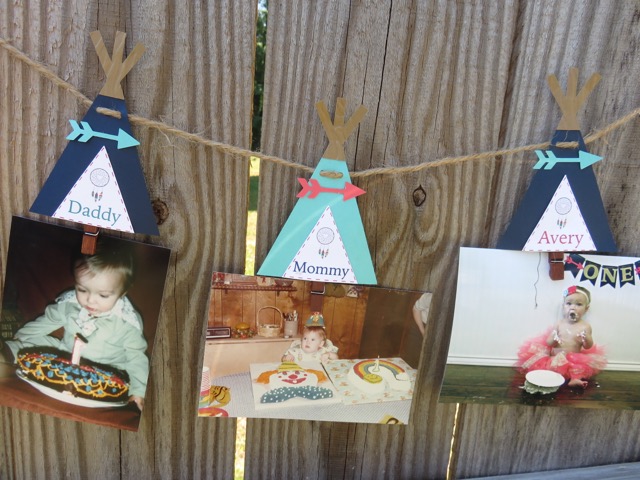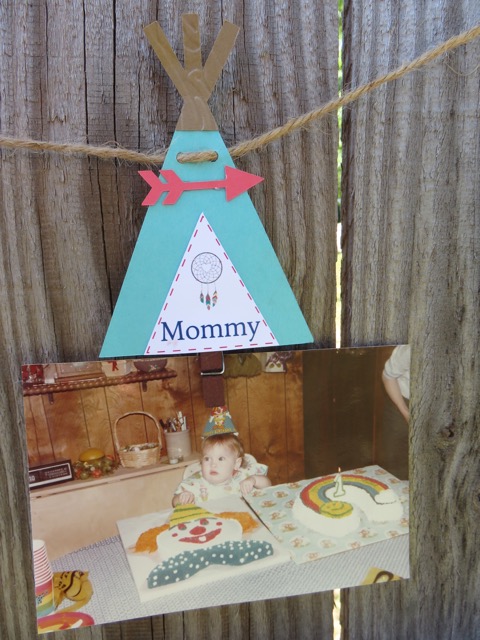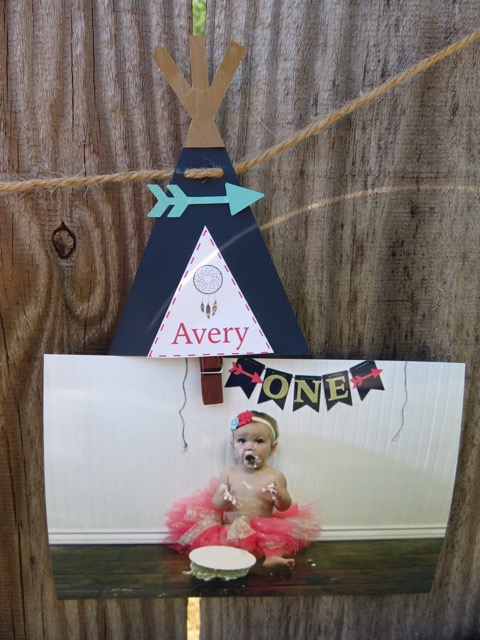 I have a ton of pictures that I went through and decided just to make a little slideshow with them all for your viewing pleasure!  The day was perfect and thank you to everyone who was able to make it out to celebrate one special lady!  We were surrounded by everyone we love and we really appreciate it!