I posted a tutorial last month about how to make a flannel rag quilt using strips of flannel.  This tutorial is a more advance version of the same technique.  I was walking through the amazing flannel section at Joann's and found the most adorable skulls with bows flannel and I had to have it!  Alex loves skulls and since we are having a baby girl, I thought he would get a kick out of that fabric!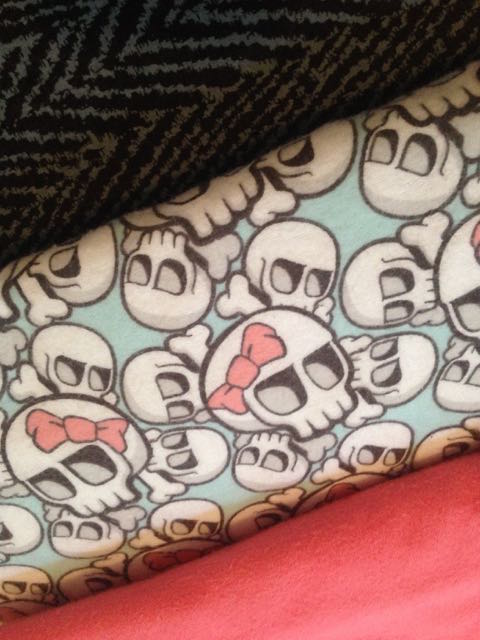 Now when I purchased the material, I only got 1 yard of each, because I was thinking I was just going to make a strip rag quilt.  After I got home, I decided to challenge myself and do the square quilt.  Since you cut the sides of each square all the way around, this was going to shorten my blanket quite a bit.  I went back, and of course I could not find the black and gray chevron anywhere.  I did find a gray chevron that was the same, just a much lighter shade.  I ended up getting another yard of the skulls and pink flannel and one of the gray chevron. I probably could have got away with 1 1/4 yard of each material since I did 4 different fabrics.
Square Rag Quilt
Materials:
4 coordinating fabrics 1 1/4 yard each
rotary cutter and mat
sewing machine
2 spools coordinating thread (I ran out and had to get more, but this project takes a lot of thread, especially when you quilt an X through each pair of squares.  I would have 2 just in case!)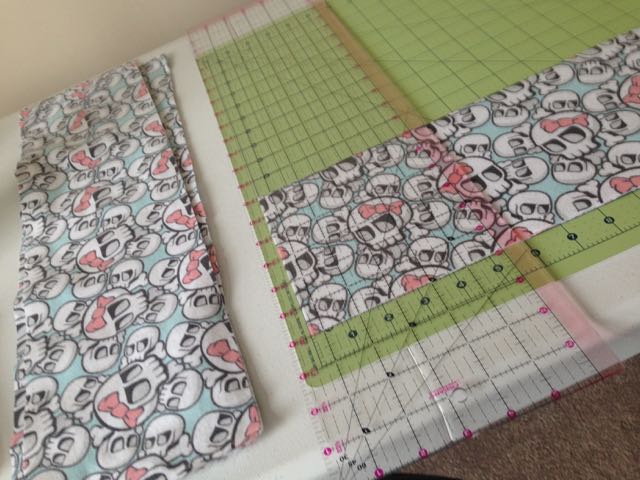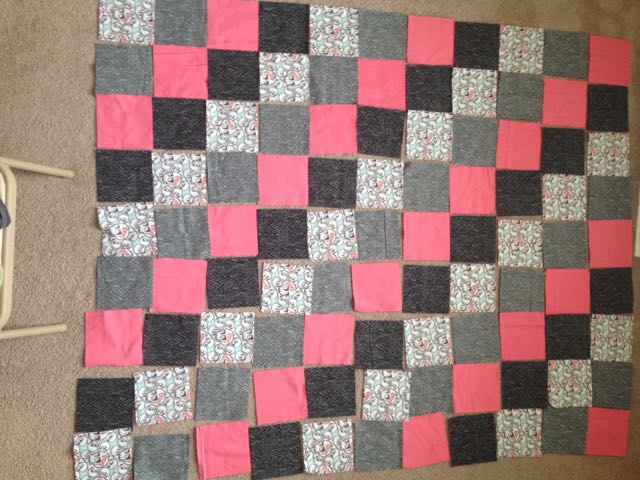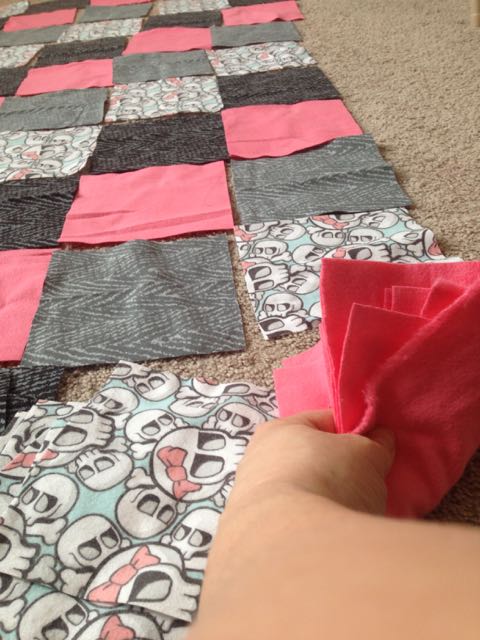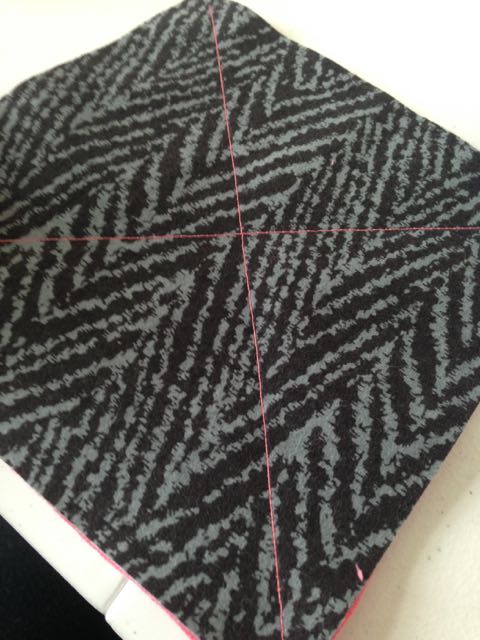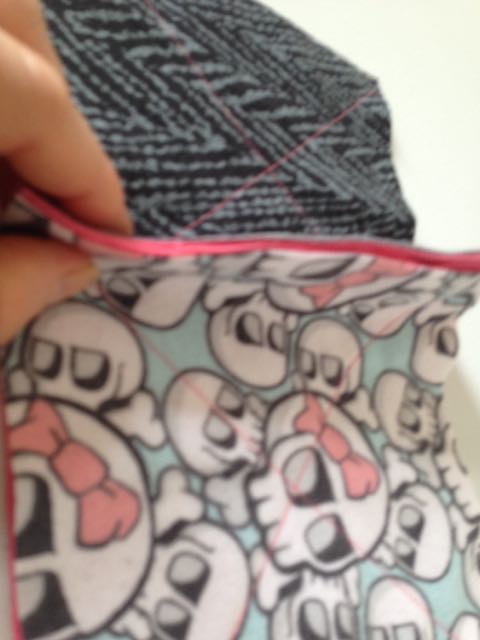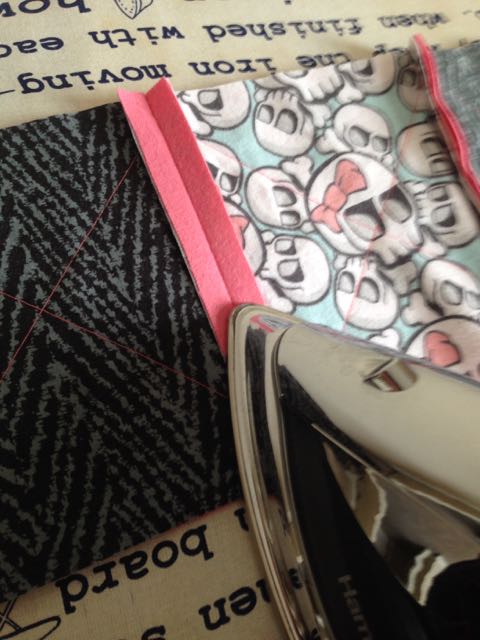 Continue doing this with each row until you have all your rows sewn.  Then it is time to sew the rows together!