We have been getting ready for Christmas in the Tafoya house the past few days.  Alex and his friend Jimmy had a few brewskis and put the tree up, so Avery and I put the lights on and decorated it!
So much has changed since last year!  We have a 5 month old!  I can't believe it!  Before I get to my tutorial, check out the new family ornament that I added to the tree this year!
I had plans to make a cute little shadow box with Avery's hospital hat and bracelet. Then I got to thinking, after she gets older where would I hang it? I decided to put them in a glass ornament so we can get it out every year at Christmas time! I love how it turned out!  Before I get to the tutorial, just a little flashback to my little squish when she wore her hospital hat.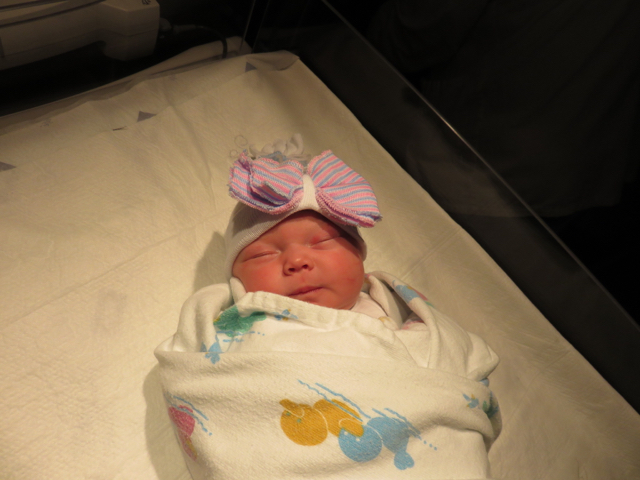 DIY New Baby Ornament
Materials:
Glass Ornament
Hospital hat
Hospital Bracelet
Any other memorabilia from birth
Vinyl
Directions: