My amazing friend Ashlee is expecting her first baby!  We threw her a shower last weekend.  I created the invites and decor for the event, all which can be purchase through my Etsy Shop!
I started with creating the invitations to match her nursery.  She had picked out the most adorable giraffe/zebra themed bedding set!  The bedding had a lot of creams, browns, golden yellows, and orange, so I decided to go with a golden yellow and brown for the invitations.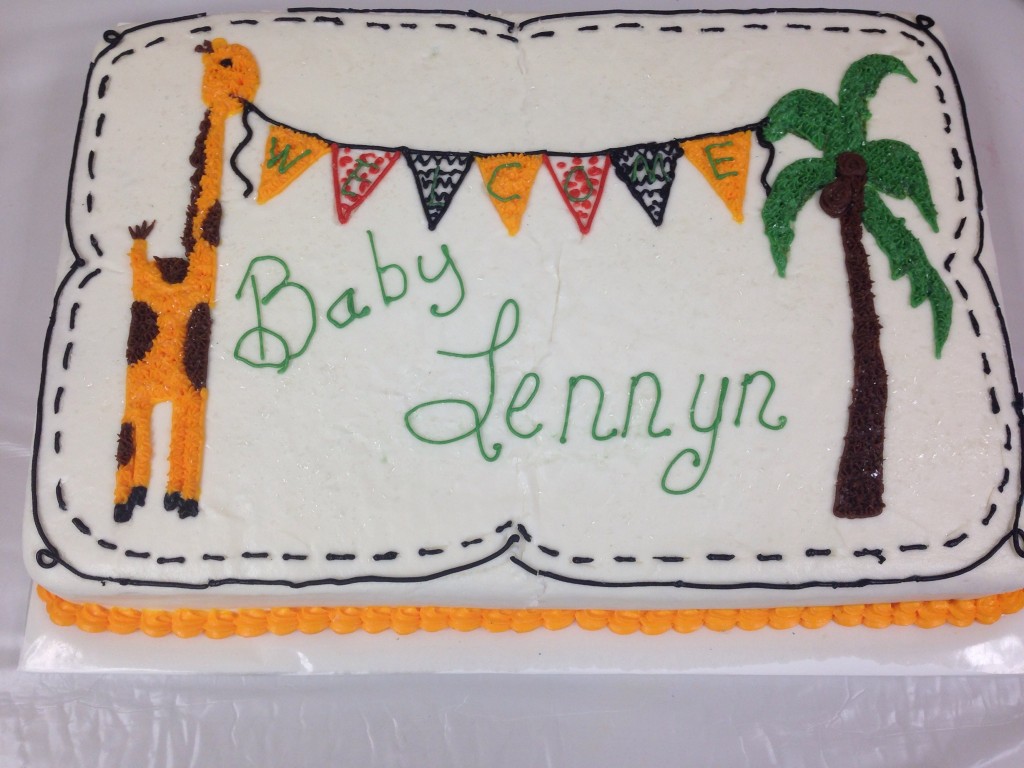 I made one of my diaper cakes for a large centerpiece.  Originally, I spent an hour making handmade burlap flowers, but they did not look good with the brown ribbon, so I used these orange burlap flowers instead.  I cannot take credit for those!  I love the way they stuck out on the cake.