I have the cutest fabric bunting now available in my Etsy shop!  I picked out some adorable fabrics from fabrics.com that go together perfectly!  What I love about shopping on this site, is that you can add fabrics to the design wall to match them together.  I just went through and added ones I liked, then was able to see a visual of how they would look together.
This bunting is unique because I have made it reversible to hit a holiday and a season for when the holiday is over!  I love that it is dual purposed, so you can use it longer.  You simply turn the banner around and voila!  New decor!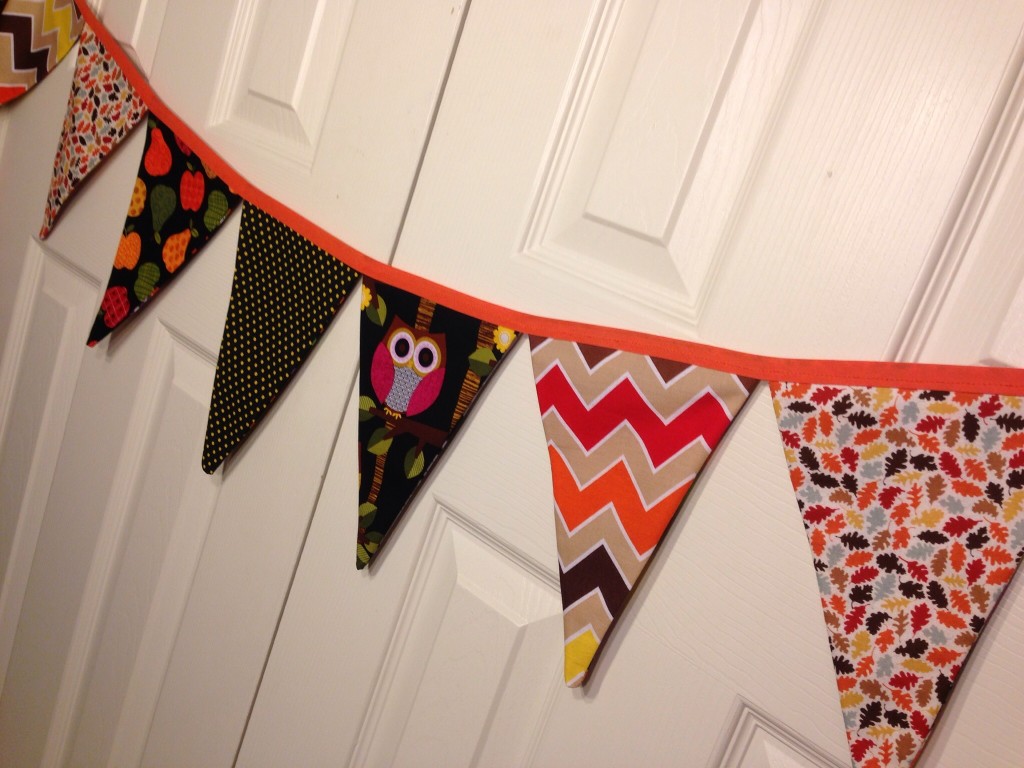 Please leave me comments on what you think about my latest banner.  Are there other seasons you would like to see in my shop?  Maybe Christmas with Winter or Spring with Valentines?