There are so many things that we have to watch in our diet these days. Alex found out that he has a gluten intolerance. He felt like this might have been the case for awhile and decided after the holidays were over that he would try to take gluten out of his diet. Alex has always had a love for a large variety of beer, so this wasn't an easy change to make.
Gluten is in wheat, barley, and rye. That means no flour, bread, or pasta! I think the biggest adjustment I have had to make is not being able to eat flour tortillas. I do still eat gluten, but at home I pretty much follow his diet for the most part. Luckily, Alex can have corn tortillas, which means we eat Mexican food a lot! (This is ok with this SWKS girl!)
There are things that he misses a lot. I found a blog that had a gluten free hamburger gravy recipe and a few weeks ago I tried it out and last night I made it again! You really can't even tell it is gluten free! Alex found this recipe online and wanted me to give it a try. Check out Karissa Wagner's recipe here.
I added some minced garlic and used a "Beef flavored Better than Boullion Soup Base" in lieu of boullion granules. I have the chicken flavored that I use as well. It has a really rich flavor.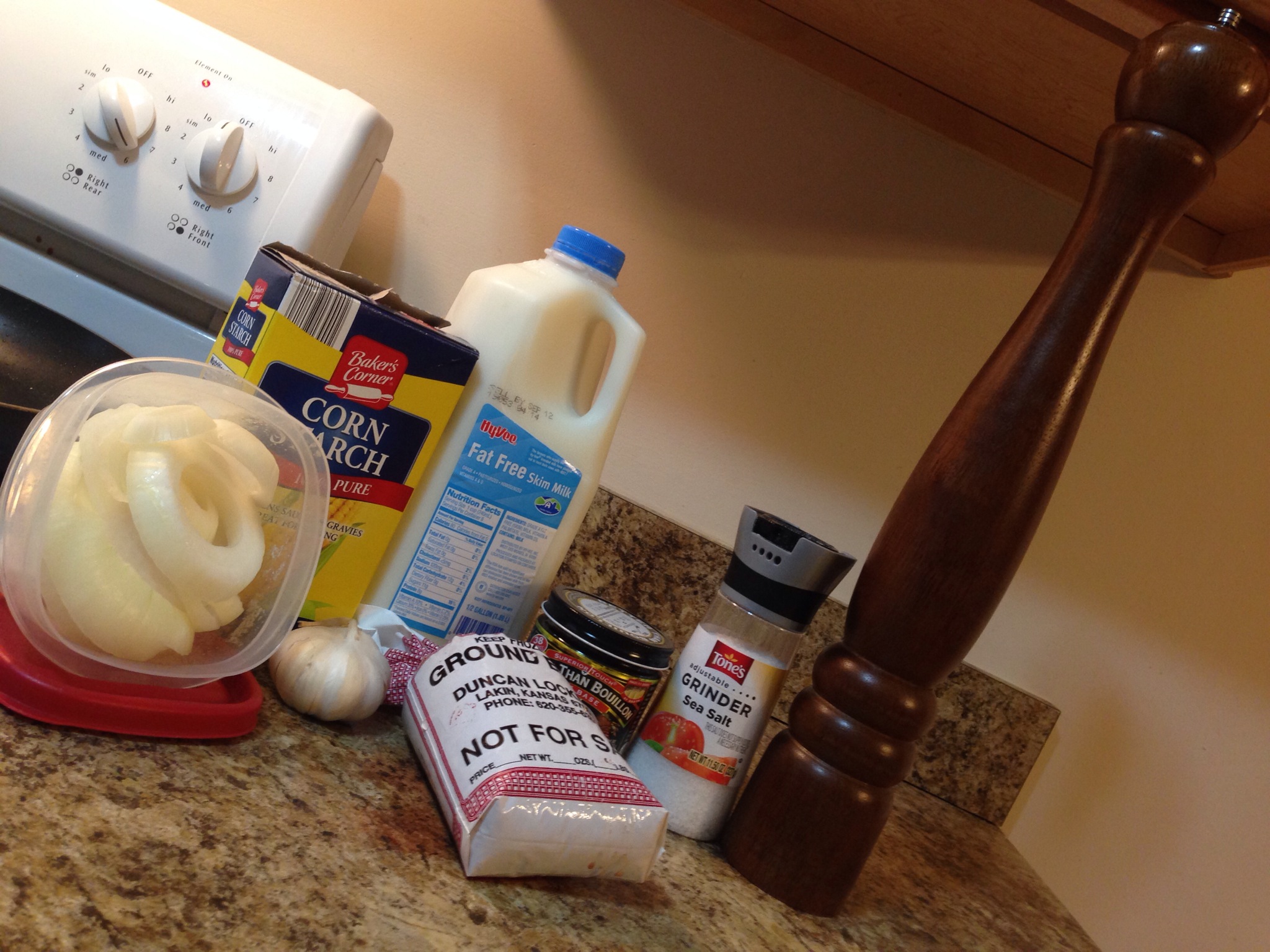 Gluten Free Hamburger Gravy
5 cups milk
1/2 onion chopped
2 cloves minced garlic
1 tsp beef bouillon soup mix
1/2 cup corn starch
Salt & Pepper to taste
Brown hamburger, garlic, and onion. Drain grease. Add bouillon and corn starch stirring well. Slowly add milk while stirring constantly on med high heat until gravy thickens. (12-15 minutes) Add salt and pepper while the gravy is thickening.
Serve over hot mashed potatoes!