Has it been a million years since I have published something on here?  I am pretty sure it has!  It makes me sad because I love blogging so much and I miss it!  I am going to try to get some more posts going on here starting today!  This summer has flown by so fast it is crazy!  Let me update you on a few things.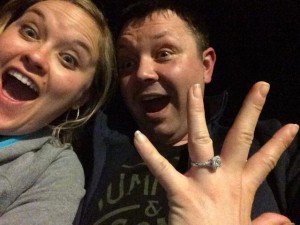 We have had a pretty busy summer.  My soon to be in-laws have a fireworks stand that they have done the past 32 years.  The last two years, Alex and I helped run the stand with his cousin Jillana.  It is fun to spend time with Alex's family and get to know the family business.  I have learned so much about fireworks!  It is fun to see how excited everyone is when they come.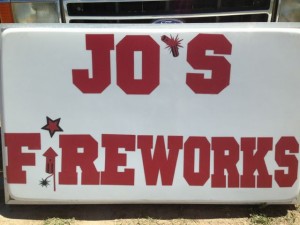 When we went back to Haigler for a week, my neighbor was sweet enough to water all of my plants for me.  I never really started planting things until last summer.  I love planting and taking care of my flowers.  It can be stressful being away from home that long, so I am glad I have great neighbors to help out!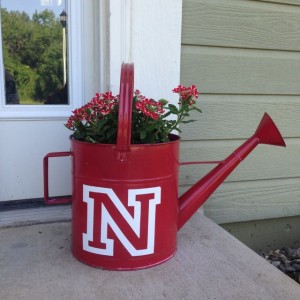 After being gone selling fireworks for a week, I had to get home to get ready for my booth at the fair in my hometown.  After the fair, Alex came down and we headed to my great-grandparents cabin with the whole Waechter bunch!  Let's just say that it was a crazy July with a lot of stuff going on!  Check out a few pictures from our trip.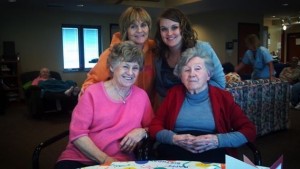 Now that I have updated you on my summer, it is time to get down to business.  I wanted to thank my neighbor for being so helpful while I was gone.  I had a gift card to give her and wanted a nice Thank You to go with it.
The library pocket was blank, and I added a flower cutout and a darling rhinestone to dress it up a little bit.  I also used my Cricut Cuttlebug to emboss the card and flower with polka dots!  If you have a die cutting machine and do not have one of these…GET ONE!  They are amazing!