For the month of love, I find myself reflecting on what a busy month we have had with our loved ones, starting with a trip to my hometown to visit my sick Grandpa.  Before I get to my projects, I have to share some pictures from our visit.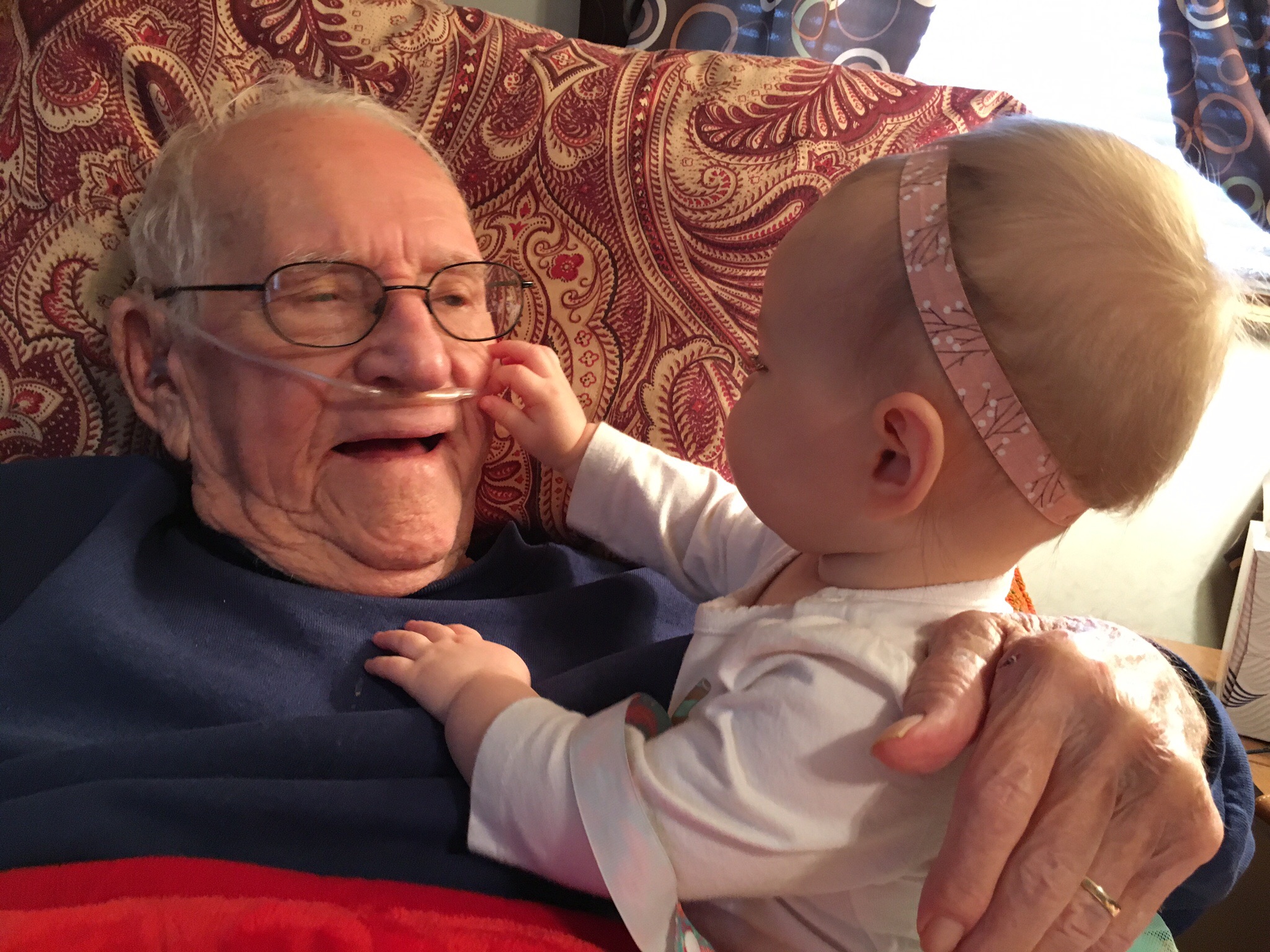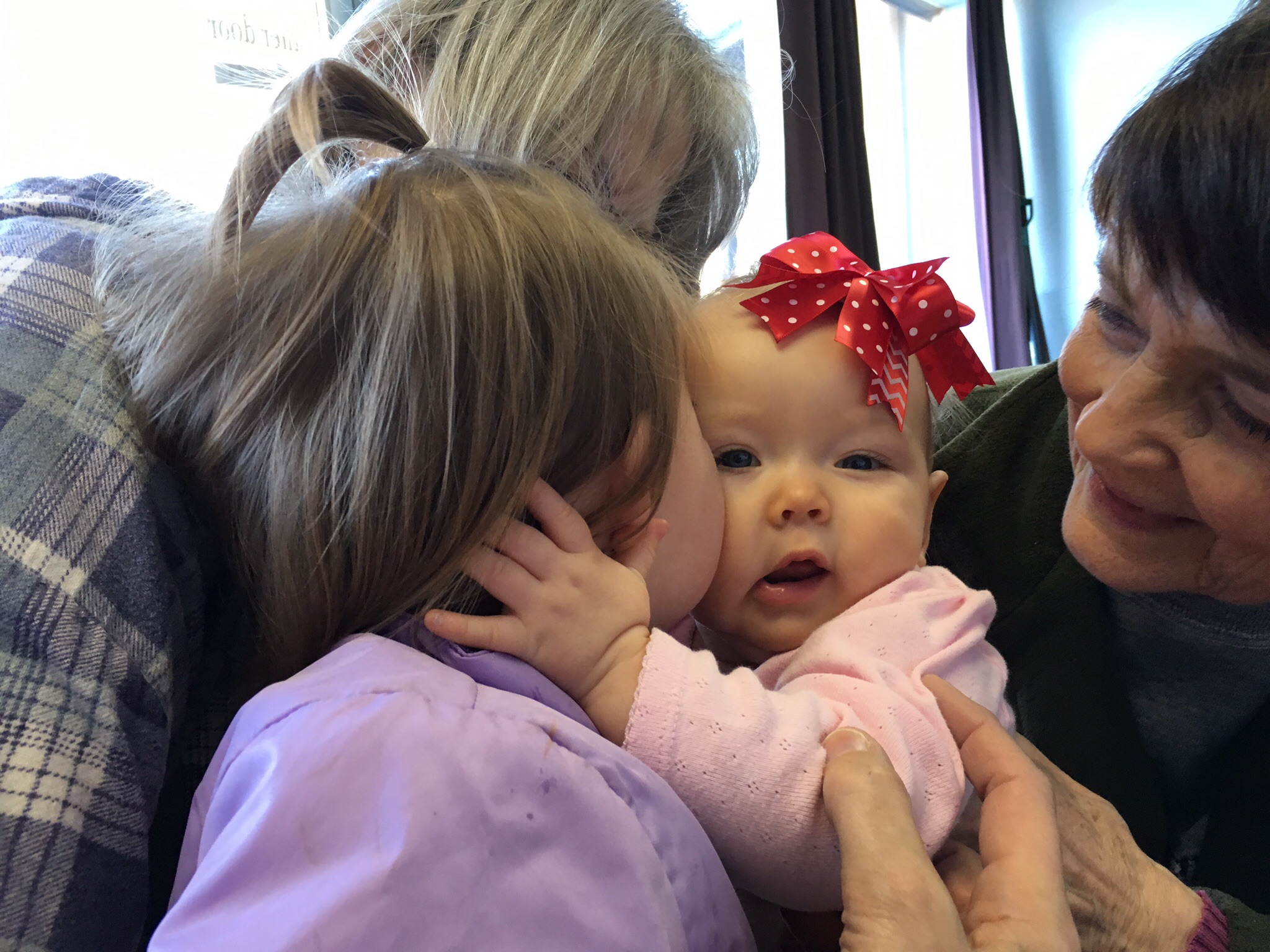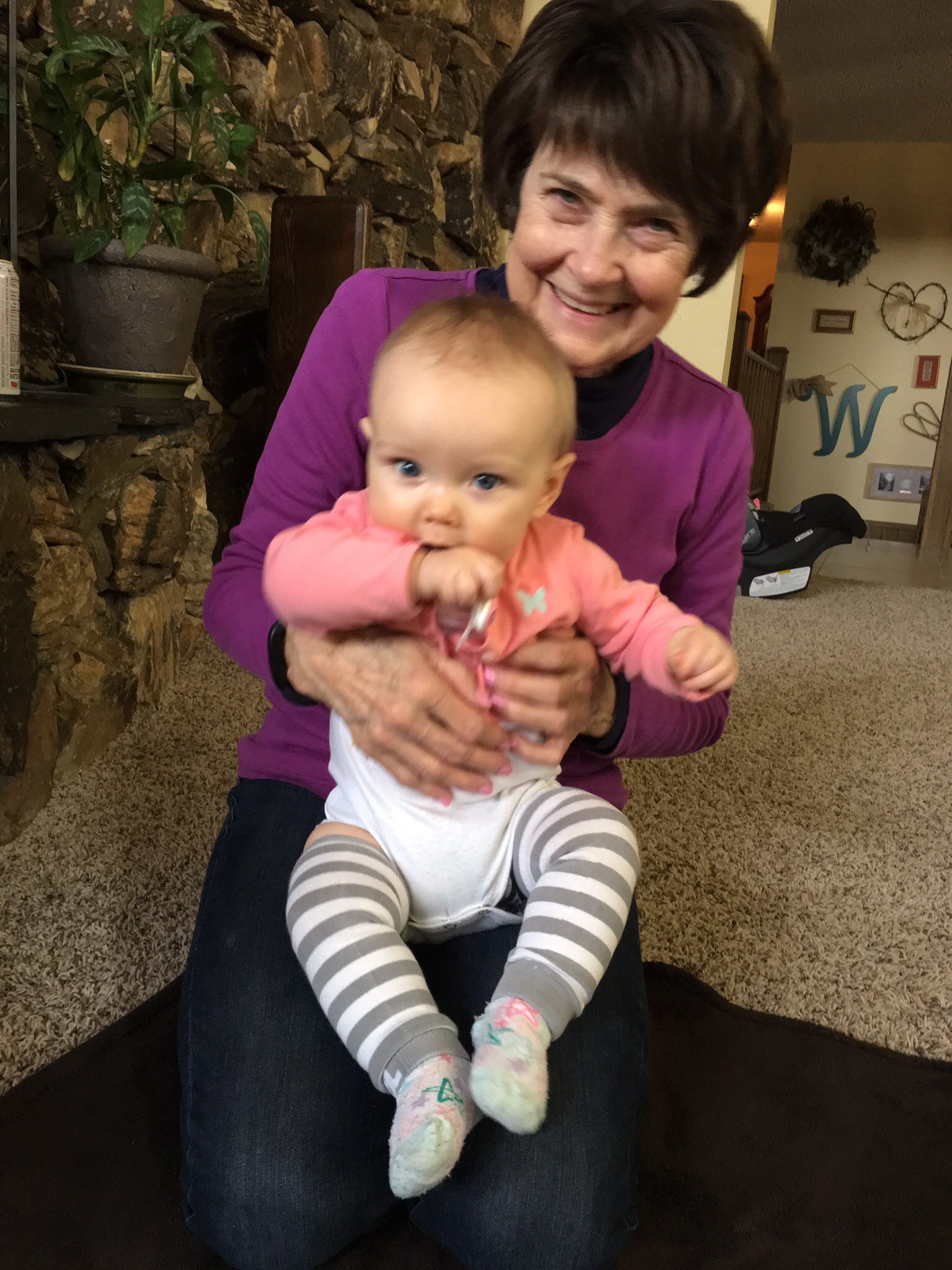 Now that I am in tears, I will get to my projects. We had a mini photo shoot to make our Valentines and now that baby girl is mobile, I will say it was not easy! She was constantly crawling off or pulling on the banner or teddy bear.
Another project I made was a banner for our living room.  I did a Valentine's Day chalkboard and hung the banner above it.  I love how it turned out!