Fridays can tend to be a pretty crazy day for me at work.  We usually have a language arts assessment of some sort, and this Friday we also had a math test!  I try to make sure to squeeze and art project in on days like that to give my kiddos something fun to look forward to.  I love art days!  My school does not have an art program at the elementary level, which I feel is very important.  Last year, my class did a musical called The Color Factory.  It was the cutest program where they sang songs about colors and had little skits in between.  I was surprised when my music teacher told me that some of the kids did not know how to mix colors!  I couldn't believe it!  Once I thought about it, it made perfect sense because they do not get the opportunity to have classes with an art teacher. I made sure to squeeze a lesson on ROYGBIV to help them learn the colors of the rainbow.  I am looking forward to doing that lesson again with my class this year!

This week we got a chance to do coffee filter art!  I love this project because they were able to use their imaginations to make their coffee filter into whatever their little hearts desired.  We had planned on doing this project last week and I usually try to have an example made before we start so they can get a visual of what their final product will look like.  Unfortunately, last week our test took longer than I had anticipated, so we had to push it until the next week.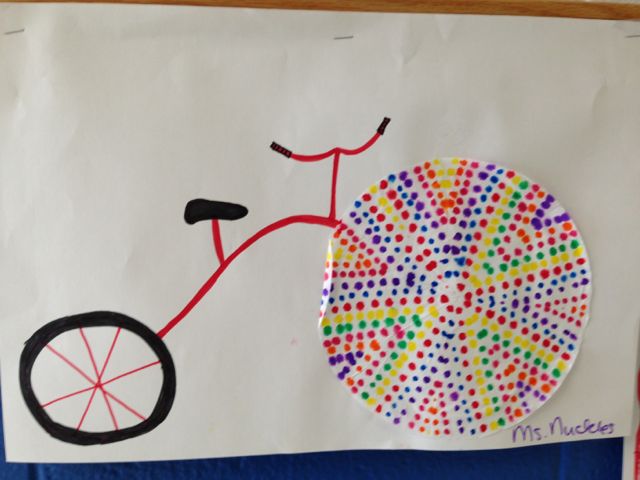 This week they kept asking me when we were going to get a chance to do our art project.  One of my sweet girls came up to me while we were waiting for buses one day this week and handed me a book from my classroom library titled What is Round? by Rebecca Kai Dotlich with photographs from Maria Ferrari.  She thought we needed to read it to inspire our artwork!  I made sure read this book before we got started.  It started a great discussion before we got started.
Materials:
coffee filters
markers
squirt bottle with water
glue
construction paper
Instructions: