It has been far too long since my last blog post!  I promise I have been busy working on projects and cleaning my house before I go back to work!  I have not had a whole lot of extra time/energy to do much of anything else.  Chloe and Mia have been bringing chiggers in the house, and ALL of us are suffering because of it.  I spent last week shampooing the carpet, spraying everything and washing, washing, washing!  It has been a total nightmare.  Alex and I have been getting bites and they are so painful.  Chloe has a huge rash on her tummy and the vet told me to put baby oil on her to help smother the chiggers.  It has not been fun all around.
My mom came down last weekend to celebrate her birthday and we had a blast! We went to Saints by Oak Park Mall for dinner because they have an amazing patio area and that is what she wanted to do.  They were even having a car show while we were there!  We ended up trying out Kanza Hall, which is a new country bar by Fuel in Overland Park. There are 4 bars in one area and it was a pretty good time!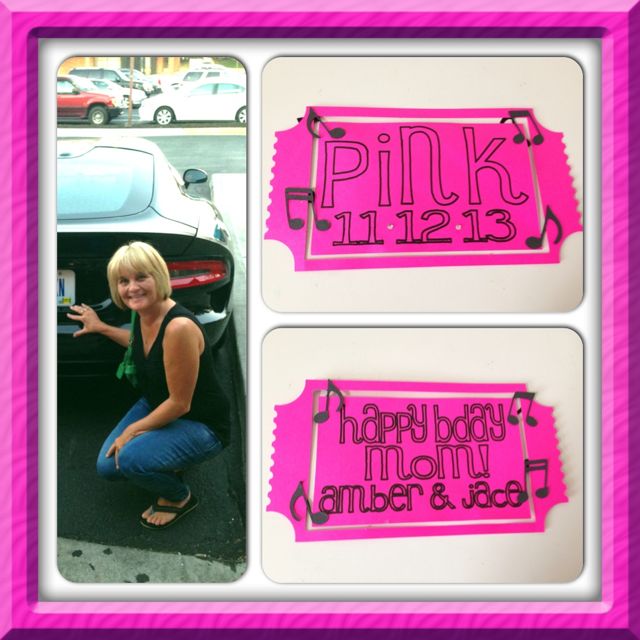 On Saturday, we shopped for a dress for my mom to wear to my sister's wedding coming up in a few weeks.  I wanted to do something more low key Saturday so we could visit and have some good grub.  I decided that I wanted to try crab legs on our Traeger.  I have been wanting to try it for awhile and we love crab legs, so it seemed like a good time to try it!  I was amazed at how easy it was!  Don't get me wrong…it was pretty expensive, but man it was worth it!  It was a good experience and we will definitely be doing these again!  Alex found a recipe on the Traeger website.  Click here to see their recipe.  We pretty well followed what they said to do, but we did 5 lbs (which was MORE than enough!  Alex and I had leftovers last night!).
King Crab Legs
Ingredients:
5 lbs King crab legs
1 1/2 c melted butter
1/2 fresh-squeezed lemon (slice up the rest if you are a fan of lemon juice with your crab legs!)
Cajun Seasoning
3 cloves minced garlic
1 large roasting pan with wire handles
Directions:
Start your butter melting in a pan.  Turn Traeger on smoke with the lid open for about 5 minutes while you prepare the crab legs.  After 5 minutes, turn the Traeger 350° and let it preheat with the lid closed for about 15 minutes.  Combine melted butter, minced garlic, and lemon and mix well.  Layer crab legs in roasting pan and drizzle with butter mixture.  I did this in layers to make sure all of them got a good coat.  After pouring the butter on, sprinkle cajun seasoning before putting your next layer.  Repeat until all of the legs are covered and ready to go!  Once they are ready, throw the roaster on the Traeger for about 30-35 minutes.
Make sure you baste the crab legs 2 or 3 times in that 30 minute period.  There is no need to melt more butter for dipping.  In fact, the cajun gives them quite a kick, I hardly used any extra butter like I usually do.  You can use the butter in the bottom of the roaster if you desire.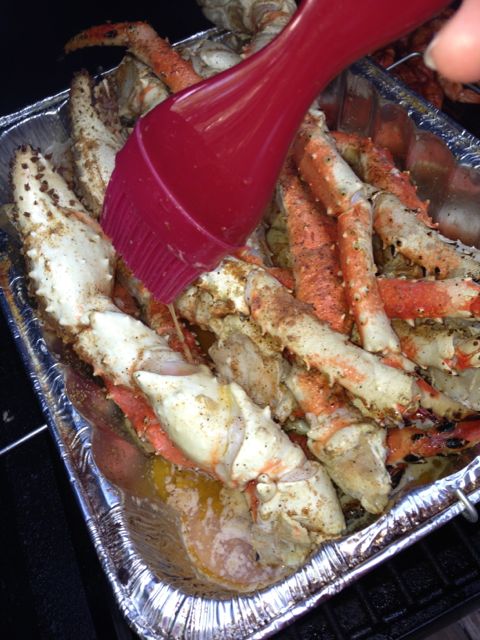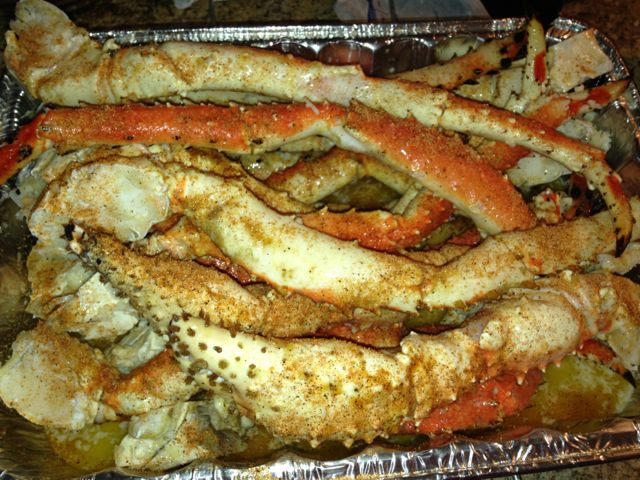 I think we were all amazed at how easy these were to make.  I was worried about making sure they were cooked all the way through, but I looked up the temperature online.  Apparently all King crab legs are cooked immediately after coming off the boat to ensure the freshness.  Check out this website for more information.  Unless you buy live King crab legs, they are already cooked when you purchase them.