So Alex and I spent the most amazing 10 days with friends and family over the Fourth of July! His mom has the sweetest little fireworks stand that she has done forever. This year she had to work so we took off work and went down to run the stand along with his cousin Jillana and his parents.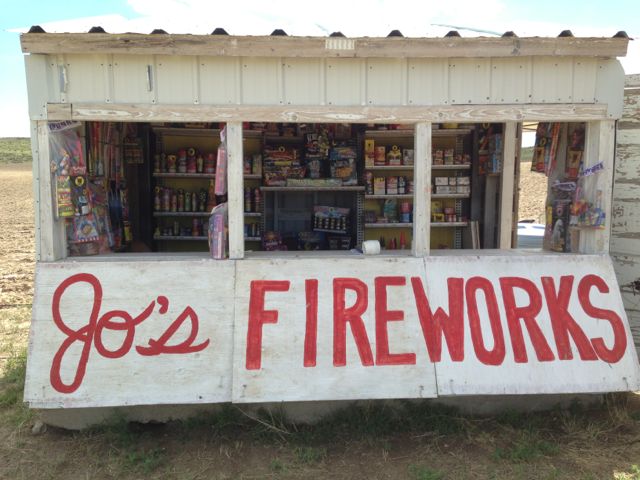 Jo's Fireworks is a local favorite located 2 miles outside of Alex's hometown of Haigler, NE. It is actually located in the middle of a field. The field actually has cows in it and everything! Chloe and Mia had a blast roughin' it as country dogs! The first thing Mia did was throw herself on the ground and had a good roll in the tilled dirt. She was in heaven! Chloe loves to get dirty too, but she was more interested in chasing the jack rabbits and playing her role as a fly trap! The horse flies in the area were biting up a storm and she got to the point where she would just chomp at them as they flew around her face. It was the cutest thing! For big city girls, they were loving the country.
Before making our way down to Nebraska, I made cut out vinyl lettering for a sign Alex's mom had. The lettering had to be pretty big so that you could see the sign from the road, as the shack is pretty much in the middle of nowhere. I tried to spice it up by using a digital fireworks cartridge from Cricut.com. I used a firecracker as the apostrophe and the "i" in Fireworks. I was pretty happy with the result for my first big vinyl project!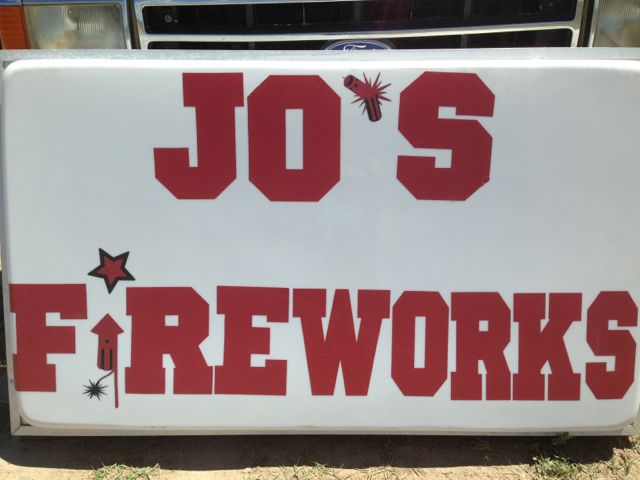 We had so much fun running the fireworks stand and got to spend some qt with his family. It was so fun hearing all of the customers talk about how they had been coming to Jo's since they were little and now they were bringing their kids out too. It was so fun to be part of their experience and I learned a lot about fireworks too! I am excited to do it again next year!